Despite a terrific first few weeks of Best Body Boot Camp, I still love and miss creating my own workouts. Tina's program is super flexible, so I have room to add or swap out workouts whenever I want. Good thing, too, because I've been craving a Tabata workout lately and might create one this weekend!
Meanwhile, today I got to thinking about my favorite lower body exercises. In lieu of an actual workout, I thought I'd just share a few tough moves with you!
Of course, I could go on and on, but these ones really hit the absolute top of my list. I love that shaky leg feeling from a solid lower body workout, and these exercises are sure to make that happen! For a full workout, check out one of the tough lower body workouts below:
Have fun!!!
And now for today's meals: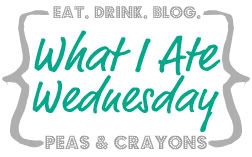 Check out the other WIAWs!
6:30 am - Breakfast - Egg sandwich (doesn't that egg look fake?)
Whole wheat toast, fried egg, cheddar cheese, and raspberry jam
10:00 am - Snack - Applesauce and peanut butter
We were out of yogurt (and out of pretty much everything else in the house), so I rolled with it. Not terrible but not something I'll likely try again. I missed the creamy yogurt!
1:00 pm - Lunch - Whole wheat pasta, marinara sauce, and broccoli (leftovers from last night)
Would you believe I DIDN'T have a snack?! I don't know what is wrong with me. Actually, it was likely because there really just isn't anything to eat in the house right now, and I raced home to grade instead of going to the store.
6:30 pm - Dinner - Wahoo's! Terry stopped to pick up dinner because I am knee deep in grading like a madwoman. I had the Bonzai bowl - grilled fish, veggies, and brown rice. Plus a Stella!
There's a good chance I'll eat another something before bed, because I'm still feeling a bit hungry. Terry was generous enough to go to the store this evening and picked up apples, grapes, and oranges, so at least we have some healthy options around here!
Best Body Boot Camp
, and I can't wait!
What are your favorite lower body exercises? Do you like working your lower body or do you prefer upper?